What's On
Singin in the Rain 'pours' down delight, capturing the waning days of the silent screen era as they give way to new-fangled 'talkies.' With "The Jazz Singer" premiere making Hollywood frantic, the studios are forced to change all the movie making rules, to accommodate sound. In doing so, they leave silent pictures, and some of their stars behind. When the silent "Duelling Cavalier" is turned into a musical picture, in order to stay relevant, they are faced with a problem: their star, Lina Lamont can't sing, and can't even really talk. Lina's voice sounds something like nails on a chalkboard. Enter Kathy Selden, an aspiring actress whose dulcet tones are able to cover Lina's -- calling into question what it means to act, how credit is distributed, and what it means to get a fair shake in the movie business. Singing in the Rain includes some of the best-loved comedy routines, dance numbers and love songs ever written, including "Good Mornin'", "Make 'em Laugh" and - of course - the showstopping dance number, "Singin' in the Rain."
Kilimanjaro Live and Gag Reflex present The Boy with Tape on his Face is TAPE FACE The show the world can't stop talking about. This is stand-up comedy with no talking, drama with no acting and punch lines with no words. The artist formerly known as The Boy with Tape on His Face brings you a multi-award winning, multi-hyphenate spectacle that needs to be seen to be believed. Join TAPE FACE as he conjures uproarious & moving tableaux using only the most everyday of objects and the most popular of songs. Think you've seen TAPE FACE? Think again. This year promises to be a bigger, brighter and more spectacular re-imagining of his unique and special brand of silent comedy. This truly is comedy made for everyone, be prepared to get involved and enraptured as you step inside a comedy world unlike any other. Visually stunning, heart-stopping, and hilarious - you'll laugh, you'll cry, and when it's all over you'll be completely lost for words. Total sell-out at the Edinburgh Festival Fringe for four years in a row, four sold-out UK tours, a smash hit run in London's West End, a critically acclaimed marvel around the world (New Zealand, Australia, Sweden, South Africa…) As Seen On: The Royal Variety Performance (ITV) Live @ The Fringe (BBC3) The Comedy Prom (BBC2) with Tim Minchin The John Bishop Show (BBC1) "A truly magical experience" - Chortle ????? "Has to be seen to be believed" - Adelaide Advertiser ????? "Endlessly inventive, hysterically funny." - Time Out ????? "This Boy is going places" - The Times ????? "Wills is a slapstick virtuoso" - The List ????? "A show that's a delight from start to finish, that can be enjoyed by absolutely everybody." - The Scotsman ????? "As timeless as it is wordless, as disarming as it is funny" - The Guardian ????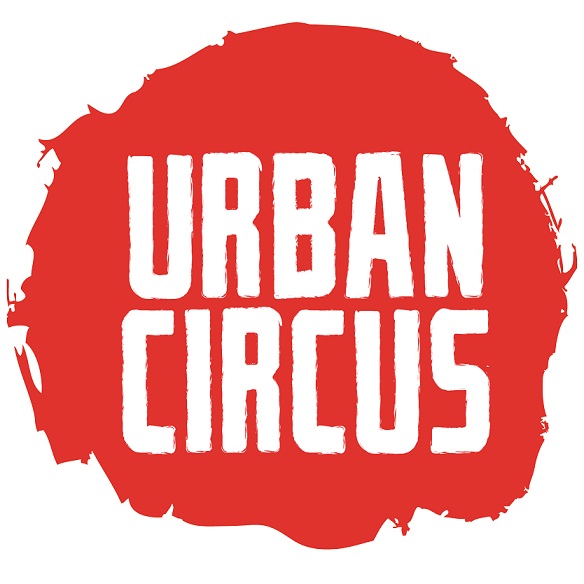 Roll up roll up! The URBAN CIRCUS 2016 is coming to town! On the 15th October Nottingham will be swept up in the Urban Movement THE URBAN CIRCUS SHOWCASE will be... a creative mash-up, a culture clash, an audio-visual treat Featuring... Artists, Performers, Theatre, Music, Poetry, Spoken Word & Film Including...Challan Carmichael, Squatters Wright, Crystal, Mizzred, Justin Wordsmith, Ed Medhurst, DreamTalent Artists, Revolution Collective & The Mouthy Poets @UrbanCircus2016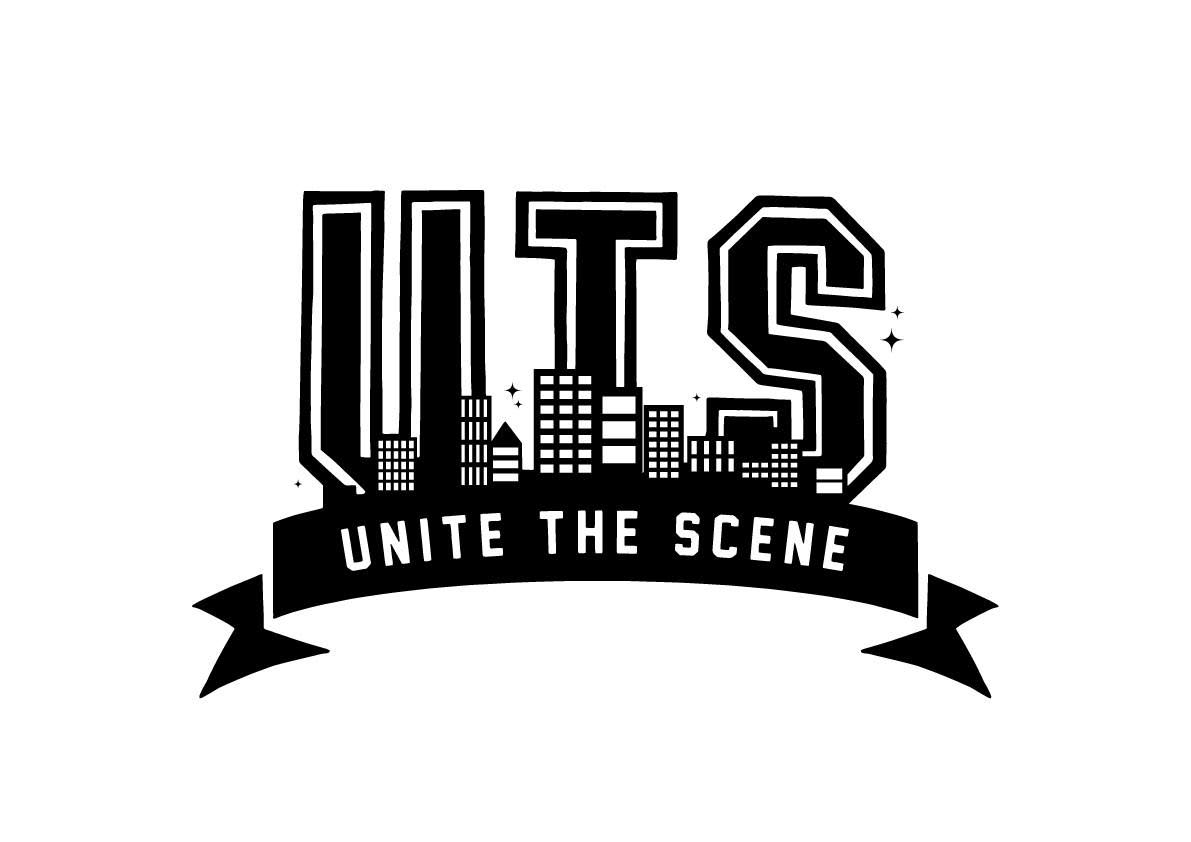 Saturday 29th October 2016: Nottingham Collaboration Project Addict Dance Academy Nottingham Theatre Dance School Spritzer Dance Company & Performing Arts School Joining Forces Nu Projeks Freedom Movement ER Dance Crew Bilborough College BeatBots Tai & Trix JME Dance Company Take 1 Dance Sunday 30th October 2016: Nottingham Collaboration Project Crowns Up Take 5 Theatre School of Dancing Excelsior School of Dance & Gymnastics MX4 Hal Mayer NU Dance Expression Dance Signature Dance Studios New College Nottingham Remedy Flying High Youth Dance Company 4Flava SDK Juniors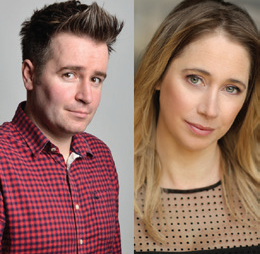 Double Show Special featuring Tiff Stevenson, as seen on Mock the Week (BBC2), Russell Howard's Stand Up Central (Comedy Central) and Alan Davies: As Yet Untitled (Dave). Plus award winning comedian, writer and broadcaster, Jarlath Ragen, as seen on Rusell Howard's Good News (BBC3) and Tonight At the London Palladium (ITV).
If you like a bit of culture and are a fan of comedic cabaret, then look no further than Poland's very own satirical comedy trio Ani Mru-Mru (translating as Don't Say a Word), Ani Mru-Mru is a regular and very welcome guest among large Polish community in Britain, and has performed over 80 outstanding shows across many cities in UK. The fantastic three from a Polish city Lublin, has been successfully performing around the world since 1999 and is undoubtedly one of the most popular groups on the Polish comedy scene. The group has created many iconic characters and their skits, such as "Tofik", "Chinese restaurant" and "The opening of a supermarket" are legendary. PLEASE NOTE: THIS SHOW IS IN POLISH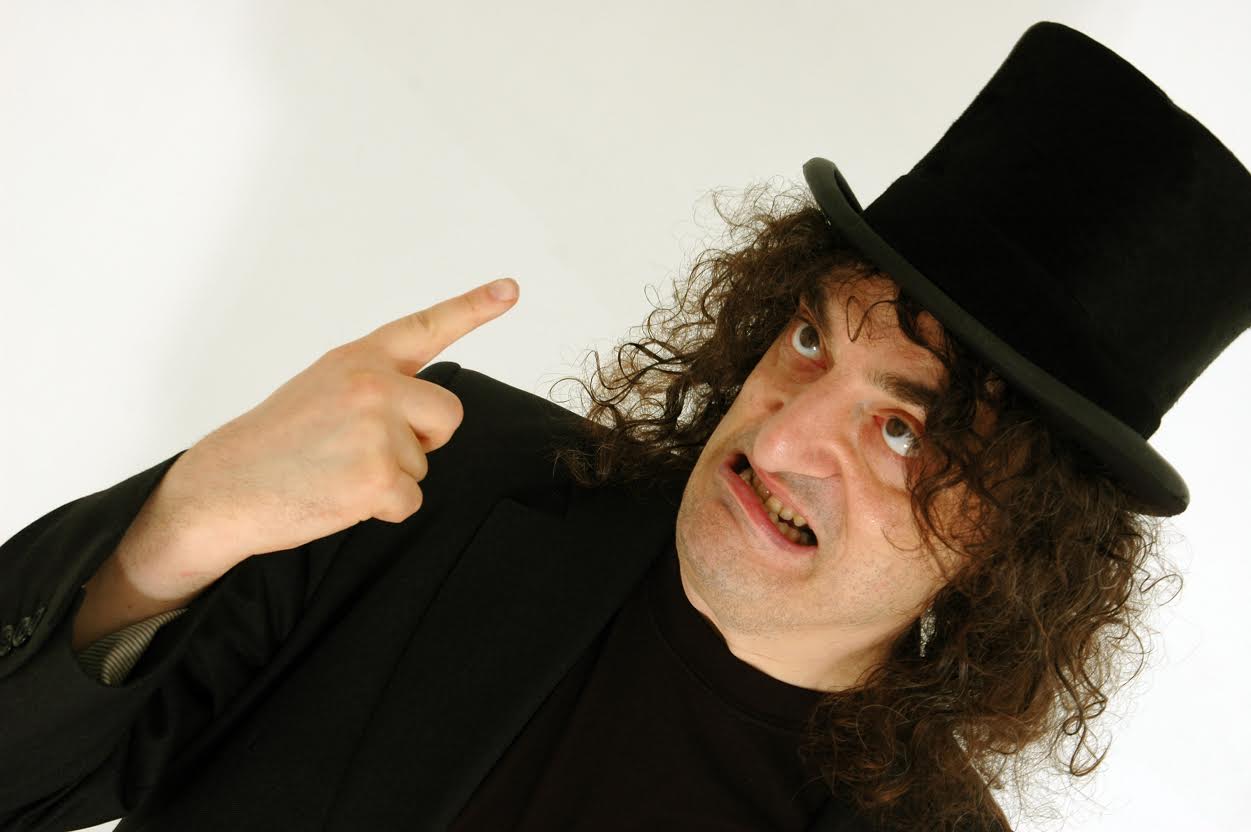 Jerry Sadowitz- Comedian, Magician, Psychopath! 2016 Jerry Sadowitz - monster without a Loch - is back!! With his unique combination of comedy, hatred, and card tricks, every moment is guaranteed to make you feel better about YOURSELF as he bangs on about some pish or other. Last week it was about how much he wanted Beth Tweddle (?????) and how teeth braces interfered with the metal plate in his head (???) This week it could be about the Higgs particle. One thing's for sure.. Whatever he says, it will be ripped off. Except the card tricks.. You have to be bloody good to do them. Strictly over 18's only! 'The most exciting act in town' The Metro 'Funniest comedian in Britain" The Guardian 'World class sleight of hand magician' Evening Standard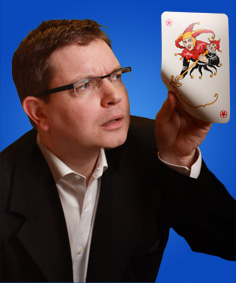 Bringing a smorgasbord of colourful cabaret acts to the Nottingham Fringe, comedy magician Stu Turner hosts a brilliant bill packed full of talent. Join us for laughs, tricks, burlesque, sketches, impressions and more! Blending comedy & magic with absolute nonsense, Stu's offbeat act is sometimes silly, sometimes surreal... But always baffling and highly entertaining! Combining one-liners, visual gags, and very clever magic, he also uses audience participation to create a unique and very enjoyable show. Stu has performed all over the UK, as well as being a regular in London's West End, and looks forward to bringing some of his favourite acts to Nottingham. With an afternoon matinee more family friendly, aimed at an audience of 12+, and the evening show aimed at 16+, you'll laugh, gasp, and be amazed, at this fabulous feast of entertainment.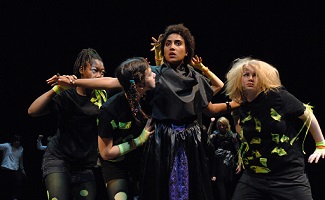 Nottingham Arts Theatre presents Shakespeare Schools Festival, All the World's Our Stage Nottingham Arts Theatre brings the largest youth drama festival in the UK to Nottingham. Abridged Shakespeare plays will be performed by local schools, showcasing an interpretation of the Bard as never seen before. The performance comes as a part of Shakespeare Schools Festival, seeing 30,000 young people take to the stage nationwide and celebrating the 400th anniversary of the great playwright's death. "My heart was beating really fast until I had said all my lines and my bit was over. Then I felt like I wanted to do it all again... It has changed my life." Jacub, pupil on his performance at the 2015 Festival Shakespeare Schools Festival gives primary, secondary and special school pupils from all backgrounds the opportunity to experience the magic of theatre, ultimately transforming lives. "Children who hate books start to love an Elizabethan poet. They discover that making a play can still be what is says on the tin: play." Sir Nicholas Hytner, SSF patron and former Artistic Director of the National Theatre "At SSF, we don't just believe in the limitless power of Shakespeare to amuse and terrify, move and inspire, we believe that something as scary, as aspirational, as wonderful as doing Shakespeare (as one ten year old put it) has the power to change lives - and, crucially, the lives of some of the most disadvantaged children in this country." Ruth Brock, Chief Executive at Shakespeare Schools Festival