What's On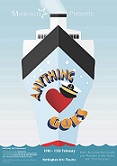 The SS American is sailing from New York to England with an array of comically colourful characters on board, including Reno Sweeney, a popular nightclub singer turned Evangelist and her friend Billy Crocker, a lovelorn Wall Street broker who has stowed away onboard to win the favour of Hope Harcourt, a debutant engaged to eccentric Englishman Lord Evelyn Oakleigh. Also on board are second-rate conman Moonface Martin a.k.a "Public Enemy #13" and his sultry sidekick Erma and with the help of some elaborate disguises, tap dancing Angels and good old-fashioned blackmail, Reno and Moonface join forces to help Billy in his quest to win Hope's heart.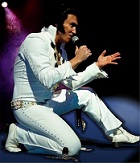 Michael King's 'ON TOUR WITH ELVIS SHOW' FROM VIVA LAS VEGAS TO MEMPHIS TENNESSEE The Songs, The Sounds, The Costumes ... The Complete Elvis Show Direct from London's O2, the Las Vegas Elvis Icon Award Winning 'On Tour With Elvis Show'. Michael King's 'On Tour With Elvis' is without doubt the UK's authoritative touring Elvis show. Ground breaking rock n roll hits, movie songs, million selling number one's, the 1968 Comeback Special including the famous 'black leather sit-down' section, and of course the very best performances from Elvis' Las Vegas and touring years. An exciting 2 hour show filled with Elvis' greatest hits and more delivered live in true Elvis style. This is a night of pure breathtaking Elvis entertainment plus the best Elvis sound you will ever hear!. Michael is the only UK Elvis performer to have received the 'Las Vegas Elvis Icon Award' for his performances there with Elvis' very own Jordanaires. David Stanley, Elvis' step-brother and bodyguard said: "Michael King has the moves, the look and the voice. I saw Elvis in concert over 1000 times and watching Michael is nothing short of spooky" Authenticity is of paramount importance in the show from the fantastic arrangements performed by what must be the best set of Elvis musicians to the authentic jumpsuits made for Michael in the USA from the exact same original patterns used for Elvis' own stage wear. Michael King's 'On Tour With Elvis' is without question one of the most powerful and authentic Elvis shows ever seen. Regarded by many in the business as the premier live Elvis tribute show in the U.K. Michael manages to re-create and re-capture the essence and the power of an Elvis performance in a way many can only dream of. "If you only get to see one Elvis show this year, then Michael King's 'On Tour With Elvis' show is the one not to be missed". www.ontourwithelvis.com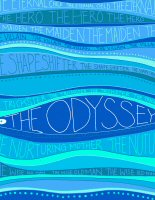 Splendid Productions present an epic adventure across the wine-dark sea… In a brand new creative theatrical adaptation, we retell the story of Odysseus and his famously inconvenient journey home from the Trojan War. Packing a decade of adventures into a breathless hour, Splendid's heroic cast of three create a mythical world of hungry monsters, devious sorceresses and frequent shipwrecks as the resourceful Odysseus battles to return to his family. After last year's 'Woyzeck', Splendid are delighted to return to the Arts Theatre with their unique blend of comedy, clowning, tragedy and tunefulness. A classic story meets high-energy storytelling… you'd have to tie yourself to a mast to miss it! "…playful brutality and rich tones of character… There is pleasure behind every moment of this show…" Total Theatre (Woyzeck) " … a matchless way of introducing ancient theatre to the young" South Wales Argus (Antigone) " … life-affirming and highly inventive with a rare kind of silly pantomime-style fun. Splendid Productions' work is very splendid indeed." Playstosee.com (Everyman) " ... nothing short of a wonderful production, high on laughs, yet with a subtle seriousness to it that only enhances the overall feeling of perfection" Broadway Baby (Everyman) " … A joyous celebration of humanity, and a triumph of physical theatre" The List (Everyman)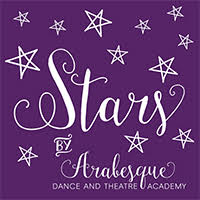 The Stars of Arabesque Dance and Theatre Academy aged as young as 2.5yrs up to adult dancers are eager to showcase their talents. With performances from Ballet to Street, Musical Theatre to Tap and many more genres, we invited you to sit back and watch our stars shine bright!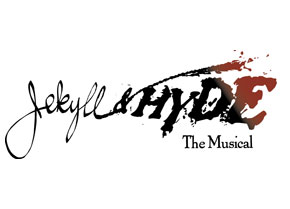 An evocative tale of the epic battle between good and evil, Jekyll & Hyde is based on Robert Louis Stevenson's classic story about a brilliant doctor whose experiments with human personality create a murderous counterpart. Convinced the cure for his father's mental illness lies in the separation of Man's evil nature from his good, Dr. Henry Jekyll unwittingly unleashes his own dark side, wreaking havoc in the streets of late 19th century London as the savage, maniacal Edward Hyde.
Conceived for the stage by Steve Cuden and Frank Wildhorn
Book and lyrics by Leslie Bricusse
Music by Frank Wildhorn
Orchestrations by Kim Scharnberg
Arrangements by Jason Howland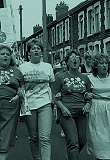 Sue and Rachel have not spoken since the miners walked out three months earlier. With their friendship suffering under the strain of politics, principles and picket lines, forgotten wrongs resurface and loyalties are pulled to the liimit. In this tight-knit town, as the miners' wives move from background to centre-stage, can the women find a voice in a battle to save their relationships and their way of life? Tea and Tenacity creates and performs new work that reflects on the past to provoke discussion and represent the female voice and experience. We aim to work with and create opportunities for local emerging artists as well as foster an appreciation for the performing arts in new audiences in the Midlands and beyond.
A CHARMING HERO! A BEAUTIFUL GIRL! A DARING VILLAN AND A MEAN GREEN MOTHER FROM OUT OF SPACE! A down-and-out skid row floral assistant becomes an overnight sensation when he discovers an exotic plant with a mysterious craving for fresh blood! Soon Audrey II grows into an ill-tempered, foul-mouthed, R&B singing carnivore who offers fame and fortune in exchange for feeding it's grwoing appetite, fianlly revailing itself to be an alien creature poised for global domination. One of the longest running Off-Broadway shows of all time, this affectionate spoof of 1950's sci-fi movies has become a household name, thanks to a highly sucessful film version and a score by the songwriting team Howard Ashman and Alan Menken, who redefined the animated musical film genre with Disney's The Little Mermaid, Beauty and the beast and Aladdin. Charming, tuneful and hilarious, with tongue firmly planted in cheek, Little Shop Of Horrors never fails to entertain.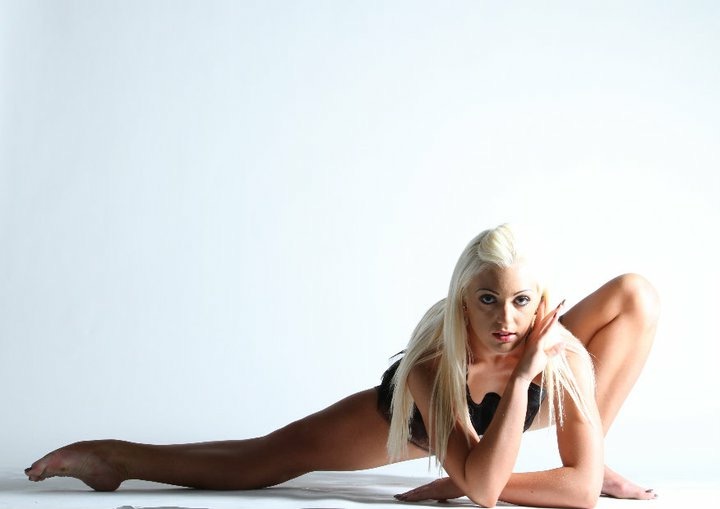 Students of Nottingham Theatre Dance School present their Showcase 2016 which promises to be an excellent programme of entertainment. Produced by Jane Moreton, students from age 3 to adults will peform classical ballet, contemporary dance, modern dance, jazz dance, musical theatre, acrobatics and tap, showcasing the versatality of their dance and theatre training.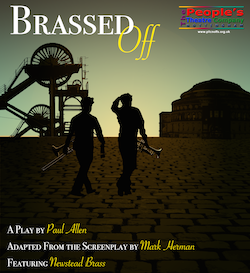 A play by Paul Allen, Adapted from the Screenplay by Mark Herman
Directed by Chris Mercer
Featuring Newstead Brass
In a village in Northern England, the conductor of a colliery brass band, has difficulty maintaining the morale of his musicians when the economic future of the area is threatened by the possibility that the local coal mine will be closed. When a former resident returns to assess the mine, she get involved with her former flame, and also the band, joining them in their last hurrah at a national competition.
Presented by arrangement with Samuel French