What's On
A CHARMING HERO! A BEAUTIFUL GIRL! A DARING VILLAN AND A MEAN GREEN MOTHER FROM OUT OF SPACE! A down-and-out skid row floral assistant becomes an overnight sensation when he discovers an exotic plant with a mysterious craving for fresh blood! Soon Audrey II grows into an ill-tempered, foul-mouthed, R&B singing carnivore who offers fame and fortune in exchange for feeding it's grwoing appetite, fianlly revailing itself to be an alien creature poised for global domination. One of the longest running Off-Broadway shows of all time, this affectionate spoof of 1950's sci-fi movies has become a household name, thanks to a highly sucessful film version and a score by the songwriting team Howard Ashman and Alan Menken, who redefined the animated musical film genre with Disney's The Little Mermaid, Beauty and the beast and Aladdin. Charming, tuneful and hilarious, with tongue firmly planted in cheek, Little Shop Of Horrors never fails to entertain.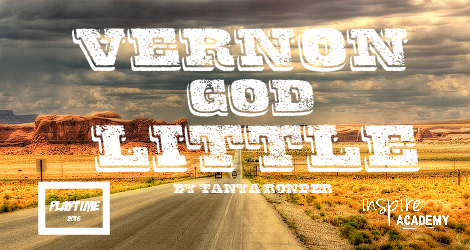 A darkly riotious, superbly fast-talking adventure, adapted from the Booker Prize-winning novel. Vernon Little is fifteen years old and lives with his mother in Martirio, a flea-bitten Texan town. His best firend just massacred sixteen of their classmates before killing himself. The town wants vengeance and turns its sights on Vernon, who is arrested at the start of the story. Tanya Ronder's stage adaption of DBC Pierre's Booker Prizewinning novel was first nominated for the Olivier Award for Best New Play.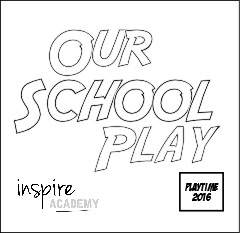 Come and join the Inspire Academy's first ever Under 11's production! The play takes its inspiration from the popular 'Nativity' films and tells the story of a group of primary school children auditioning, and preparing for their school play. This is a great way to start our Playtime Youth Theatre Festival weekend and we look forward to seeing you there! For full weekend passes, please contact the Inspire Academy directly.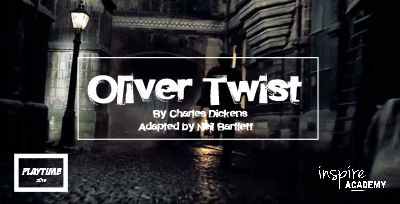 Inspire Academy present 'Oliver Twist' as part of their Playtime 2016 season! Barlett's powerful version of 'Oliver Twist' brings the dark underbelly of nineteenth-century London back to bold theatrical life. The unforgettable characters inhabit a world filled with images of danger and fear, innocence and hope; a world seen through the eyes of an astonished child. This is a powerful re-telling of the classic Dickens tale. Don't come expecting 'food, glorious food' but you will leave the theatre wanting '...more, sir'.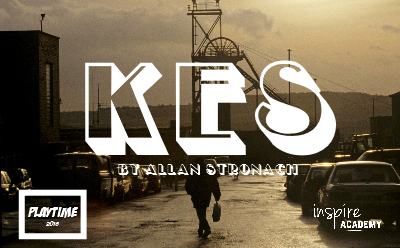 Presented as part of the Inspire 2016 Play Season! Billy Casper, a 14 year old boy living in the industrial town of Barnsley in Yorkshire, delivers newspapers to help support his mother, who has been abandoned by Billy's father. Bored with school, he excels neither in classwork nor football. One day Billy discovers a kestrel's nest and takes one of the fledglings from the nest as a pet. He names the bird Kes and trains it with the aid of a book on falcons. Soon the bird has learned to return to Billy's hand on command and seize a lure in mid air. Mr. Farthing, one of Billy's schoolteachers, asks him to tell the class a story, and as Billy relates the training of Kes, Mr. Farthing begins to realize the boys potential. When Billy's brutal stepbrother Jud asks him to place a bet for him at a horserace, Billy keeps the money instead and uses it to buy food for himself and Kes. The horse wins the race, and Jud, furious with Billy for not placing the bet, seeks revenge. Unable to find Billy, he takes out his revenge on Kes. Billy finds the dead bird and sadly buries him.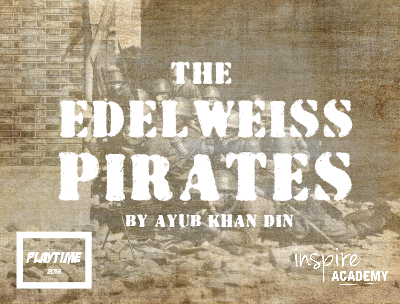 Presented as part of the Inspire 2016 Play Season! Germany 1943. The Second World War rages into its fourth year. All internal opposition has been viciously silenced and the population follow blindly behind Adolf Hitler and his policies of total war and domination. Though the majority of young Germans have been brainwashed into Nazi party policies from an early age, others are becoming disgruntled by the lack of basic freedoms, tired of every aspect of their lives being dictated by the state. Around Germany, small groups of youth form themselves into societies. Some just to listen and dance to banned music and be with like minded teenagers. Others are becoming more aware that is they, the youth of the country, who have to start resisting the Nazis, in whatever way they can. One such group are THE EDELWEISS PIRATES of Cologne.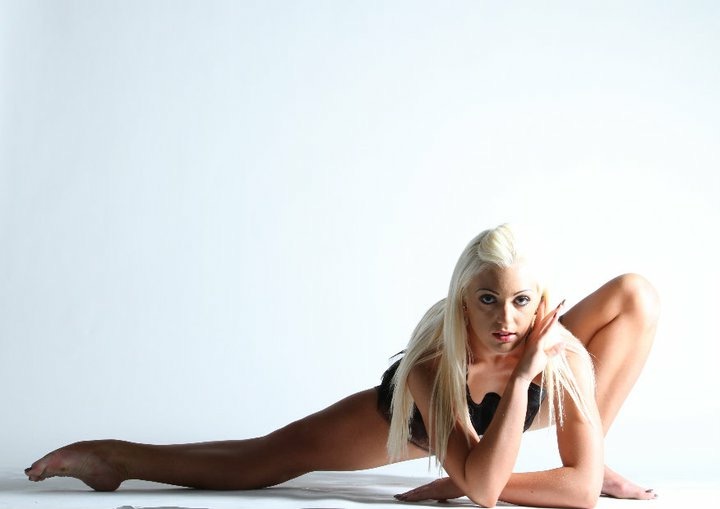 Students of Nottingham Theatre Dance School present their Showcase 2016 which promises to be an excellent programme of entertainment. Produced by Jane Moreton, students from age 3 to adults will peform classical ballet, contemporary dance, modern dance, jazz dance, musical theatre, acrobatics and tap, showcasing the versatality of their dance and theatre training.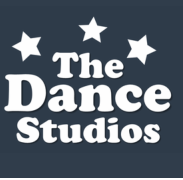 Now in their 19th year, The Dance Studios present their 2016 showcase of Ballet, Tap, Jazz, Limbering, Singing and Modern dance. From the youngest baby class of 3 year olds to Juniors, Inters, Seniors and Adults, The Dance Studios students will be performing routines from their entire range of classes. A show not to be missed!!
VIbez Danceworks invite you to come and watch BURN IT UP in Nottingham! Showcasing lots of styles of dance from Poppin', Lockin' and Breakin' to Ballet, Contemporary and Musical Theatre. The range is HUGE! So get your tickest booked now and you can look forward to getting HOT whilst we BURN IT UP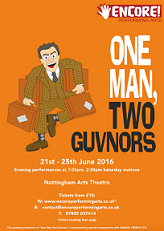 The play follows the bubbly Francis, an unemployed man on the search for a job to feed his longing obsession of food. He comes across a gentleman of the upper class background and soon takes to being his servant, but then later gets offered a second job by another strange 'master', hence becoming 'One Man, Two Guvnors'. Francis, now, must find a way of keeping the two masters from meeting each other. Full of laughs and joy, this play touches a funny bone of all different types of people with a variety of interests - this show is certainly not one to miss…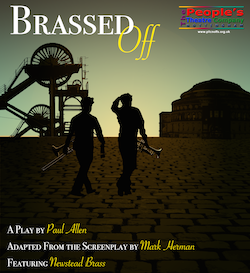 A play by Paul Allen, Adapted from the Screenplay by Mark Herman
Directed by Chris Mercer
Featuring Newstead Brass
In a village in Northern England, the conductor of a colliery brass band, has difficulty maintaining the morale of his musicians when the economic future of the area is threatened by the possibility that the local coal mine will be closed. When a former resident returns to assess the mine, she get involved with her former flame, and also the band, joining them in their last hurrah at a national competition.
Presented by arrangement with Samuel French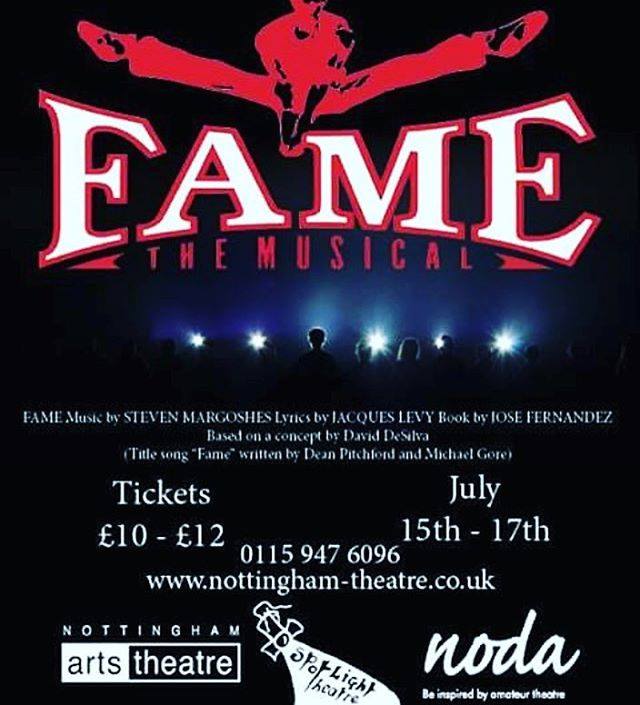 Spotllight Theatre Company present FAME the Musical. FAME Music by Steven Margoshes Lyrics by Jacques Levy Book by Jose Fernandez. Based on a conept by David DeSilva. (Title song "FAME" written by Dean Pitchfrod and Michael Gore) This amateur performance is arrangement with Josef Weinburger Limitied
Kilimanjaro Live and Gag Reflex present The Boy with Tape on his Face is TAPE FACE The show the world can't stop talking about. This is stand-up comedy with no talking, drama with no acting and punch lines with no words. The artist formerly known as The Boy with Tape on His Face brings you a multi-award winning, multi-hyphenate spectacle that needs to be seen to be believed. Join TAPE FACE as he conjures uproarious & moving tableaux using only the most everyday of objects and the most popular of songs. Think you've seen TAPE FACE? Think again. This year promises to be a bigger, brighter and more spectacular re-imagining of his unique and special brand of silent comedy. This truly is comedy made for everyone, be prepared to get involved and enraptured as you step inside a comedy world unlike any other. Visually stunning, heart-stopping, and hilarious - you'll laugh, you'll cry, and when it's all over you'll be completely lost for words. Total sell-out at the Edinburgh Festival Fringe for four years in a row, four sold-out UK tours, a smash hit run in London's West End, a critically acclaimed marvel around the world (New Zealand, Australia, Sweden, South Africa…) As Seen On: The Royal Variety Performance (ITV) Live @ The Fringe (BBC3) The Comedy Prom (BBC2) with Tim Minchin The John Bishop Show (BBC1) "A truly magical experience" - Chortle ????? "Has to be seen to be believed" - Adelaide Advertiser ????? "Endlessly inventive, hysterically funny." - Time Out ????? "This Boy is going places" - The Times ????? "Wills is a slapstick virtuoso" - The List ????? "A show that's a delight from start to finish, that can be enjoyed by absolutely everybody." - The Scotsman ????? "As timeless as it is wordless, as disarming as it is funny" - The Guardian ????